Is it your first time with a companion?
Or
Have you made contact with me and still have a few queries?
You may be just curious. Whichever it is, please do read on. I want to have the most relaxed and authentic time together.
If you like that attentive service, some verbal climatic experience, a little intro pre-meeting to gain a little confidence...or talk about your likes and dislikes, maybe you want just to see if I am the real deal?
Most of this can be don't in an email or SMS.
Can we have a call?
Sometimes we like to feel less like a service and more like the experience. Sure, we can talk before our meeting. A digital meet-up (online video call) might help.
To be 100% present, which requires scheduling and setting rates to value my time as a companion. Let's be frank you want the "me" that is relaxed and articulate over the version of "me" that's micromanaging her washing, driving or just tapping out in meditation land.
However, if you have booked 3 or more hours with me, I welcome a 15-minute exploratory introduction. This call is scheduled only once the deposit is paid and cleared funds are available to me. There can be quite a few time waisters out there & well time is the ultimate luxury.
Who do I generally meet with?
I adore couples, curious gentlemen and singles ladies too. I am inclined to invite people to join me with my partner too. feel assured there is no general type in my chosen profession. No need to think that you may not fit the type.
Do you see disabled clients?
I meet with "Adults" of all sexes, shapes, sizes, abilities & disabilities. Consenting Adults, there is no exclusion other than poor hygiene and bad manners.
Tips to have the best session PDF "here"
Your smile is great, but good hygiene is ideal. I have included some pre-meeting hygiene & behaviour tips here.
An open mind to explore enjoy and encounter your most intimate and erotic fantasies helps too.
How will things happen when we meet?
From the moment we meet I will greet you and conversation will flow, naturally, everything we discuss is confidential.
Anything intimate will occur organically. You may have had requests. All will be prior consented to, and I will be ready to put you at ease setting the mood and pace or directing as you wish.
Additional time is an option and preferably discussed before our engagement, as when we are together all business negotiations will be minimal to remain intimate at all times.
I'm here to listen via email or SMS and welcome your personalised requests. Anything experimental, role play or services you wish to explore are all an option.
Being creative or requesting services not offered and acting without consent during the session will be seen as boundary-pushing and will not be accepted.
A safe space is where we meet each other's ideals and respect each other's boundaries, where we are free to express, learn and elevate awareness of our unlimited pleasures.
I hope this helps.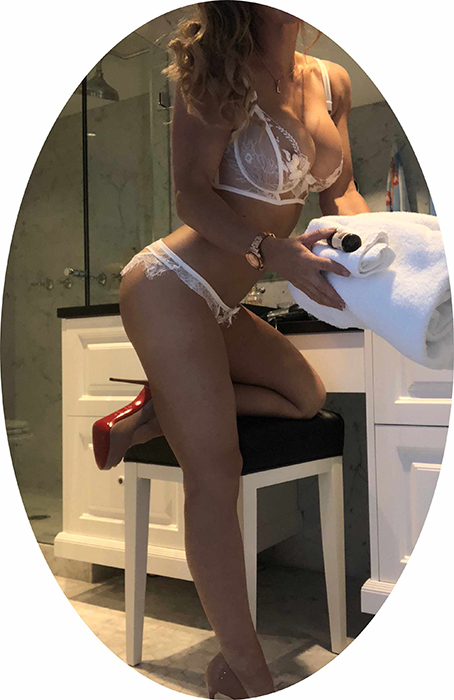 Where is my discrete inner city incall location?
When not touring I am in a Sydney CBD location. My luxury incall is a five-star hotel. It requires both discretion and a little pre-planning to accommodate your requests.
The address will remain private until the date of our booking. Having access to SMS, whatsapp or email will be required to receive the required location details.
---
What is my deposit policy & how does it work?
Whether for an evening, overnight or weekend a small fee is appreciated, to me it is a gesture of your intention to be on time and contactable. Most of all it tells me that I will be in good company with you.
As a lady of luxury, I do have a schedule that requires body conditioning, meditation, glamour treatments and study to negotiate. Your swift organisation enables me to continue to show my body the attention it deserves to achieve the beautiful curves you are desirous to place your hands up on.
In an instance that I have to cancel your booking, your deposit is 100% refunded (unless you are rude in this case you waisted your time and money).
In the instance that you wish to cancel a booking a 3 month reschedule period is allowed, however the rescheduling will need to be subject to my availability in your city. in certain cases a rescheduling fee may occur.
---
Overseas locations or travelling to meet you at your desired destination?
Yes, I will most definitely fly to you or with you to a destination of your choice. Companion bookings are some of my favourite memories.
You will be required to pay for additional expenses such as flights & accommodation and any transits between airports. I will happily supply you with a suggested budget because planning a dream date that goes for days is my ultimate pleasure.
A 30% deposit is required for me to start making arrangements. Please make an advance request via my contact page with a minimum of the following questions answered.
Dates
Location
Special requests
A suggested schedule
Think about the type of experiences you wish to have, and anything you wish for me to pack to help enjoy this with you (Bikini, Lingerie, Heels, Little Black Dress, etc.).
A link to the ideal client request guide is here Dream Planner